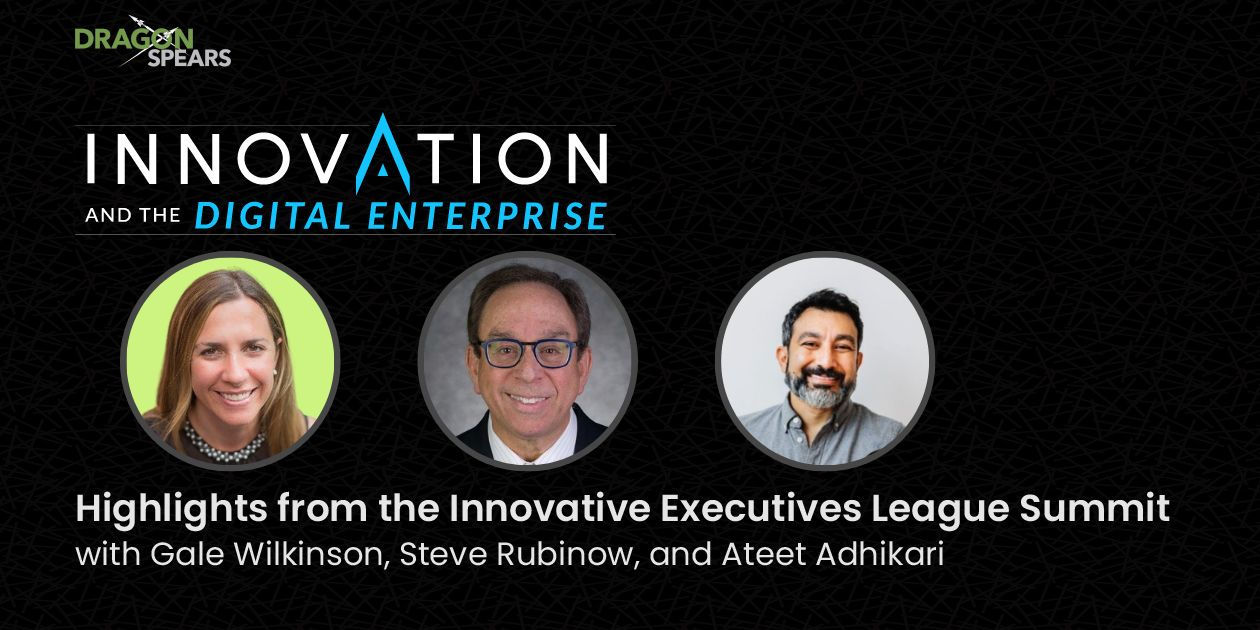 In addition to hosting Innovation and the Digital Enterprise, Pat is also the founder of the Innovative Executives League, a group that connects visionary Chicago leaders. Earlier this year, the group held its first in-person Innovative Executives League Summit with an amazing slate of leaders sharing experiences and perspectives on innovation and leadership. Today's episode pulls together highlights from three of the day's presentations.
First up, Gale Wilkinson, Founder and Managing Partner of VITALIZE Venture Capital, shares insights on today's trends in angel investing and venture capital. Next, Steve Rubinow, Director of the Institute for Professional Development at DePaul University's Jarvis College of Computing and Digital Media, speaks to the increasing criticality of continuous learning. Finally, Ateet Adhikari, Chief Operating Officer of ShopRunner, talks about how teams innovate without losing focus.
We hope you enjoy these highlights. Be sure to check out the next Summit coming up on November 3rd at the OLC Education & Conference Center in Rosemont IL. You won't want to miss it, so get your tickets early!
If you want to learn more about the Innovative Executives League, the events we host, or any of these innovative leaders, check out our LinkedIn page or visit our website for more information!
Subscribe to Your Favorite Podcast
If you'd like to receive new episodes as they're published, please subscribe to Innovation and the Digital Enterprise on Apple Podcasts, Google Podcasts, Spotify, or wherever you get your podcasts. If you enjoyed this episode, please consider leaving a review on Apple Podcasts. It helps others find the show.