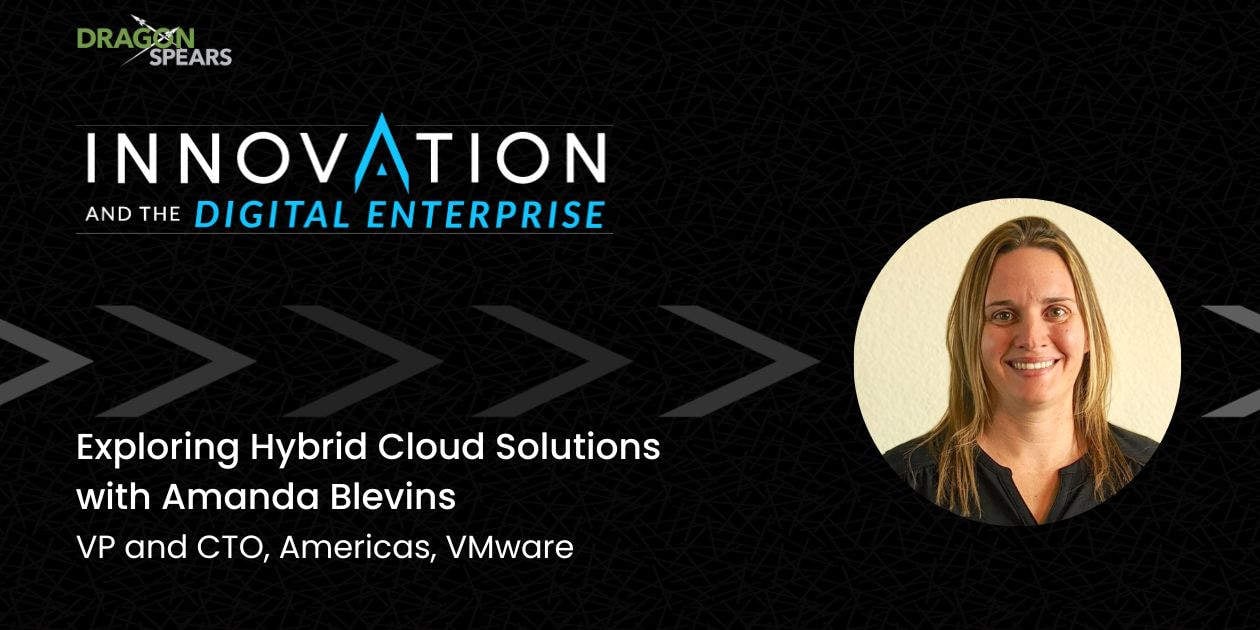 How do I use cloud services intentionally? What might I build out on-prem? What might my edge architecture look like? – These are just some of the questions Amanda Blevins is hearing from technology leaders these days. Finding solutions to those challenges is a big part of her current role as Vice President and Chief Technology Officer of the Americas at VMware.
In this episode, Amanda shares her thoughts on the future of cloud technology and how to tame the "cloud chaos" by creating an intentional multi-cloud strategy that makes sense for your business. She also discusses accounting for talent availability in your infrastructure planning, leveraging existing team skillsets, and hiring appropriately. Listen in to hear this and more including Amanda's insightful perspective on aligning personal interests with the strategic goals of your company.
(01:13) – VMware
(05:36) – Starting a career in the dot-com bubble
(09:20) – Lessons from a layoff
(11:33) – Authenticity and leadership
(13:18) – The move to Multi-Cloud
(16:08) – Avoiding "cloud chaos"
(17:57) – Setting an intentional cloud strategy
(22:03) – Factoring in talent availability
About Our Guest
Amanda Blevins is the Vice President and Chief Technology Officer of the Americas of VMware. She joined VMware as a senior systems engineer in 2010, and a few years later, she became the company's first female principle systems engineer. Amanda is VMware's first and only female chief technologist. She leverages her twenty-five years of industry experience and network to drive awareness and equality for women and all underrepresented people in technology fields. Amanda earned a bachelor's degree in computer science from American Sentinel University and attended Vanderbilt University.
Subscribe to Your Favorite Podcast
If you'd like to receive new episodes as they're published, please subscribe to Innovation and the Digital Enterprise on Apple Podcasts, Google Podcasts, Spotify, or wherever you get your podcasts. If you enjoyed this episode, please consider leaving a review on Apple Podcasts. It helps others find the show.