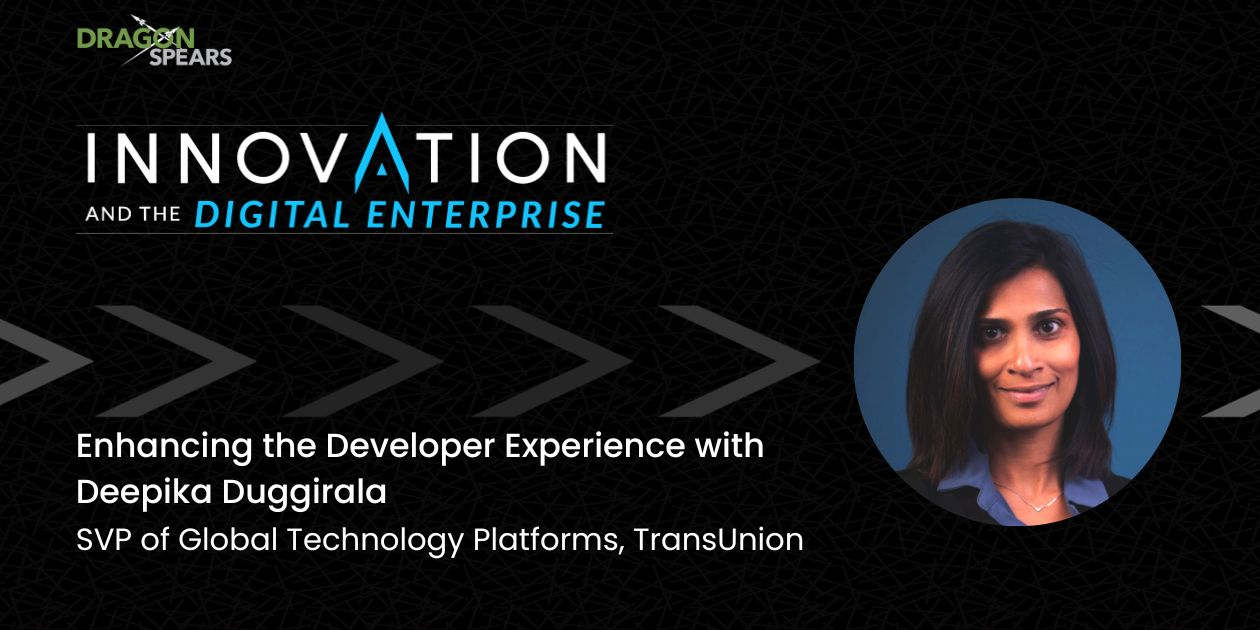 Today we're sharing another insightful presentation from our most recent Innovative Executives League Summit, where Deepika Duggirala, former SVP of Global Technology Platforms at TransUnion, spoke about how focusing on your people and the developer experience leads to improved business performance.
During her role at TransUnion, Deepika led the technology strategy and execution of cloud-based platform transformation. With over two decades of leadership experience, she has led teams that build high-performing software across a variety of companies, ranging from startups to large global enterprises. Prior to joining TransUnion, Deepika led product development as the CTO and VP of Engineering at Yello. She also served as SVP of Engineering at SPINS and held various technology leadership roles at SAP, Nielsen, and Motorola.
Deepika holds a Master of Science in Electrical and Computer Engineering from Rutgers University and a Bachelor's in Electronic Engineering from Nagpur University in India. She serves on the Regional Advisory Board of Comp-U-Dopt, an organization that designs programs to eliminate limited computer access, increase technical literacy, and support the future of youth in communities across Chicago and northern Illinois. She is also a passionate advocate for women in technology and the importance of balance in our work and personal lives.
(02:34) – Recruiting, developing, and retaining high-performing talent
(03:29) – Background on TransUnion & Global Technology Platforms
(06:45) – Engaging development talent in the current environment
(09:06) – Software development is a creative process
(10:36) – Increased retention and productivity
(11:33) – Listening to the engineering community
(13:06) – DevX: TransUnion's onboarding program
(14:59) – How to continuously listen, engage & support
(17:09) – Upskilling, investing in training, and future-proofing
(18:26) – The results for TransUnion
If you're unfamiliar with the Innovative Executives Leagues, it's an invite-only community of innovators, entrepreneurs, and intrapreneurs with a growth mindset and a passion for innovation. It was founded to increase the network of innovation in the Chicagoland area and also on a national scale. If you're interested in becoming a member, send us a message on LinkedIn or visit our website at www.dragonspears.com/innovative-executives-league.
Subscribe to Your Favorite Podcast
If you'd like to receive new episodes as they're published, please subscribe to Innovation and the Digital Enterprise on Apple Podcasts, Google Podcasts, Spotify, or wherever you get your podcasts. If you enjoyed this episode, please consider leaving a review on Apple Podcasts. It helps others find the show.