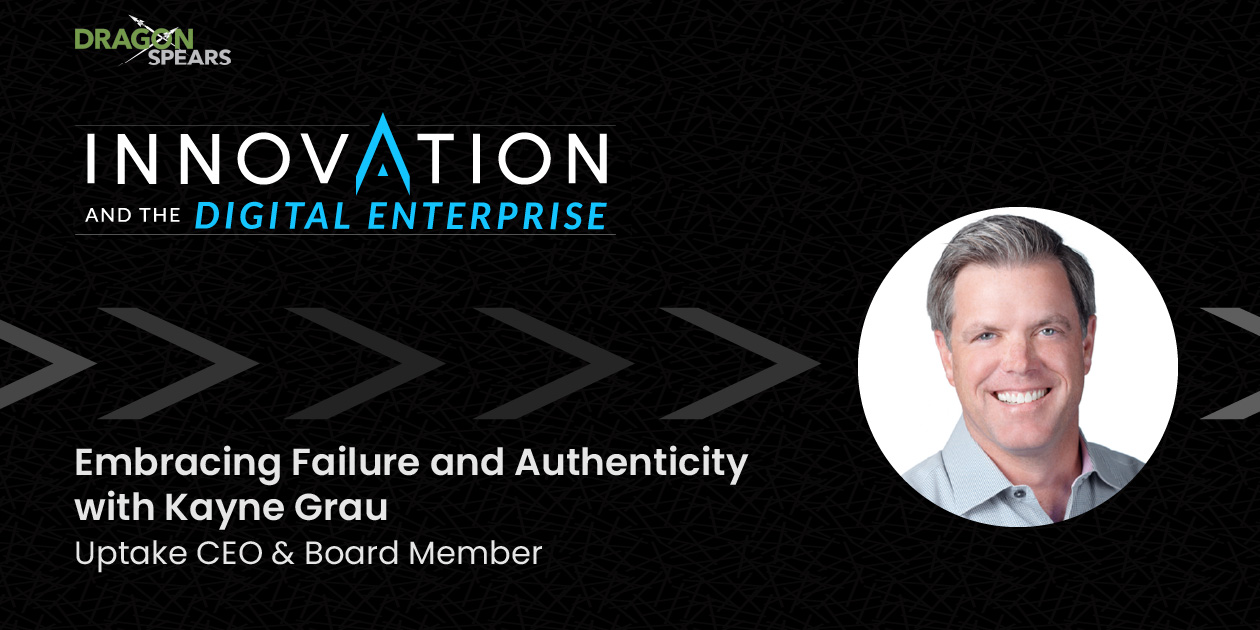 How do we learn from our failures? Kayne Grau, CEO of Uptake, reflects on the highs and lows of his career in this week's episode dealing with authenticity, leadership, and staying open-minded in your career path. He shares advice to his younger self about finding balance and embracing the lessons that emerge in difficult moments.
Before joining Uptake, Kayne had a long career building brands and growing companies. He's a self-described "product guy", who relishes opportunities to engage with the people side of business, whether that is by getting face time with customers or picking up the phone each day to connect with team members. Listen in as Kayne joins Pat and Shelli to explore cultivating employee culture in a remote world and the idea that there is no set approach to being visionary.
(1:17) Providing critical data with Uptake
(4:27) "Crash-course MBA"
(6:30) Advice to your early-career self
(8:34) Learning through failure
(11:20) Accelerated learning
(13:29) Being an authentic leader
(18:42) Leadership in remote environments
(20:30) Keeping employees engaged
(22:26) What makes a great visionary?
(28:09) No right or wrong path
(30:30) Staying open-minded
(31:34) Appreciating other roles
About Our Guest
Kayne Grau is the Chief Executive Officer and Board Director at Uptake, the leader in industrial intelligence software-as-a-service. Before Uptake, Kayne held various senior executive positions at KAR Global, DRIVIN (co-founder and CEO, acquired by KAR Global in 2017), Music Dealers, Apartments.com, Cars.com, and Allstate. Kayne also sits on various advisory boards, mentors local startups, and invests in technology-based companies in Chicago and Dallas.
Subscribe to Your Favorite Podcast
If you'd like to receive new episodes as they're published, please subscribe to Innovation and the Digital Enterprise in Apple Podcasts, Google Podcasts, Spotify, or wherever you get your podcasts. If you enjoyed this episode, please consider leaving a review in Apple Podcasts. It really helps others find the show.