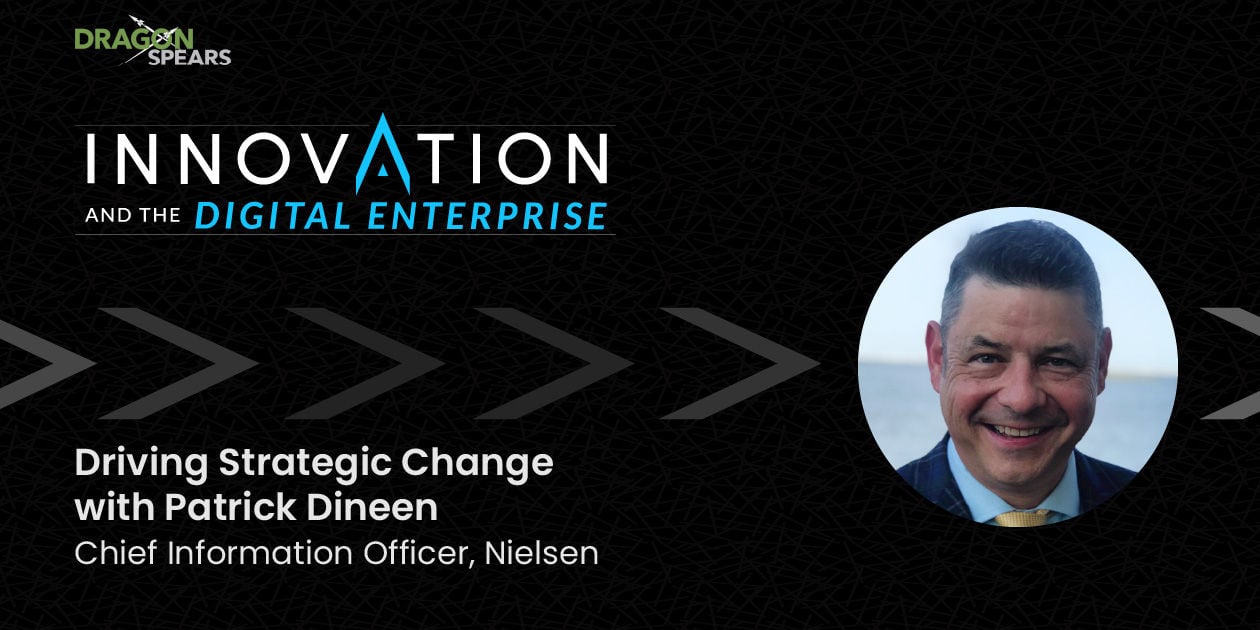 Seeking professional advice to advance your career? Patrick Dineen, Chief Information Officer at Nielsen, has the answer: solve bigger problems. As a leader in strategic planning and transformational thinking within several major companies over his career, Patrick is perfectly positioned to witness the incredible value of team members who seek out challenges and take advantage of big opportunities to contribute.
In this episode, Patrick reflects on outside-in thinking and a growth mindset in the workplace. He shares insight into the value of building relationships and trust across companies. Patrick discusses his leadership style: influence over authority, a willingness to take the blame, and intentionality in seeking out ways to assist colleagues. Patrick illuminates the complex relationship of being present and planning for the future, and he expounds on the value of operating on a very familiar unit of time: one week.
(01:30) – CIO at Nielsen
(05:30) – Building relationships across an organization
(09:00) – Obsoleting your own role
(13:50) – The tyranny of growth
(15:15) – Solve bigger problems
(19:22) – Thinking weekly
(23:40) – Influence, not authority
(28:03) – Taking the blame
(33:09) – Avoiding "watermelon status"
(33:57) – Change management
About Our Guest
Patrick Dineen is the Chief Information Officer at Nielsen. Previously, he served in leadership positions at CSG Systems, Harte Hanks, USADATA, Claritas, and Equifax. Patrick earned an MBA from NYU Stern School of Business and a B.S. in Industrial Engineering at Columbia University.
Subscribe to Your Favorite Podcast
If you'd like to receive new episodes as they're published, please subscribe to Innovation and the Digital Enterprise on Apple Podcasts, Google Podcasts, Spotify, or wherever you get your podcasts. If you enjoyed this episode, please consider leaving a review on Apple Podcasts. It helps others find the show.