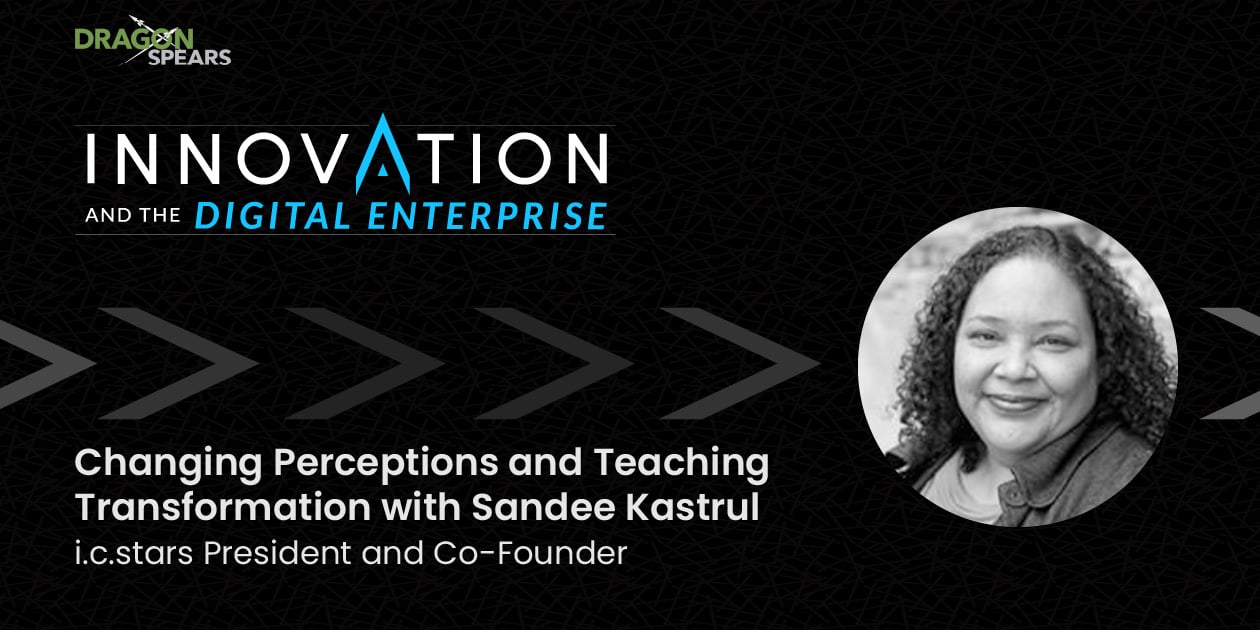 Technology is about solving problems and building solutions. This week's guest, Sandee Kastrul, recognized the overlap in competencies needed for both technology and community leadership when she co-founded i.c.stars. This week she talks with Pat and Shelli about teaching technology with systems thinking, a community-lens, and an orientation of 'how can I help' versus 'what can I get'.
For more than two decades, i.c.stars has been developing tech talent in Chicago through a rigorous four month curriculum rooted in midwestern practicality and centered in resilience. Each cycle, a new cohort of interns is divided into teams to form their own consulting companies to compete in an RFP process for a Chicago tech company. It's not a drill, these are real projects and the teams are building real software. It is an immersive, hands-on approach that has fueled the program's continued success with a 90% graduate placement rate.
Listen in to hear more about the transformative power of the i.c. stars community and how to take part by signing up for the next High Tea.
(01:08) - i.c.stars mission
(07:00) - Resiliency in candidates
(09:19) - Untapped talent
(14:19) - Chicago tech culture
(20:42) - High Tea
(26:56) - Program breakdown
About Our Guest
Sandee Kastrul is president and co-founder of i.c.stars, an innovative nonprofit leadership and technology training program founded in 1999 to prepare inner-city adults for technology careers and community leadership.
Prior to i.c.stars, Sandee's experience as an educator, diversity trainer, educational consultant and a performing artist drew her creative talents to the forefront. Her accomplishments include designing a comprehensive science and civics interactive program for GED students at Jobs for Youth, implementing a professional development program with Harold Washington College Career Center, developing experiential learning modules for over 70 schools and creating artist in residency programs as well as training artists to work in classrooms for arts organizations.
Subscribe to Your Favorite Podcast
If you'd like to receive new episodes as they're published, please subscribe to Innovation and the Digital Enterprise in Apple Podcasts, Google Podcasts, Spotify, or wherever you get your podcasts. If you enjoyed this episode, please consider leaving a review in Apple Podcasts. It really helps others find the show.