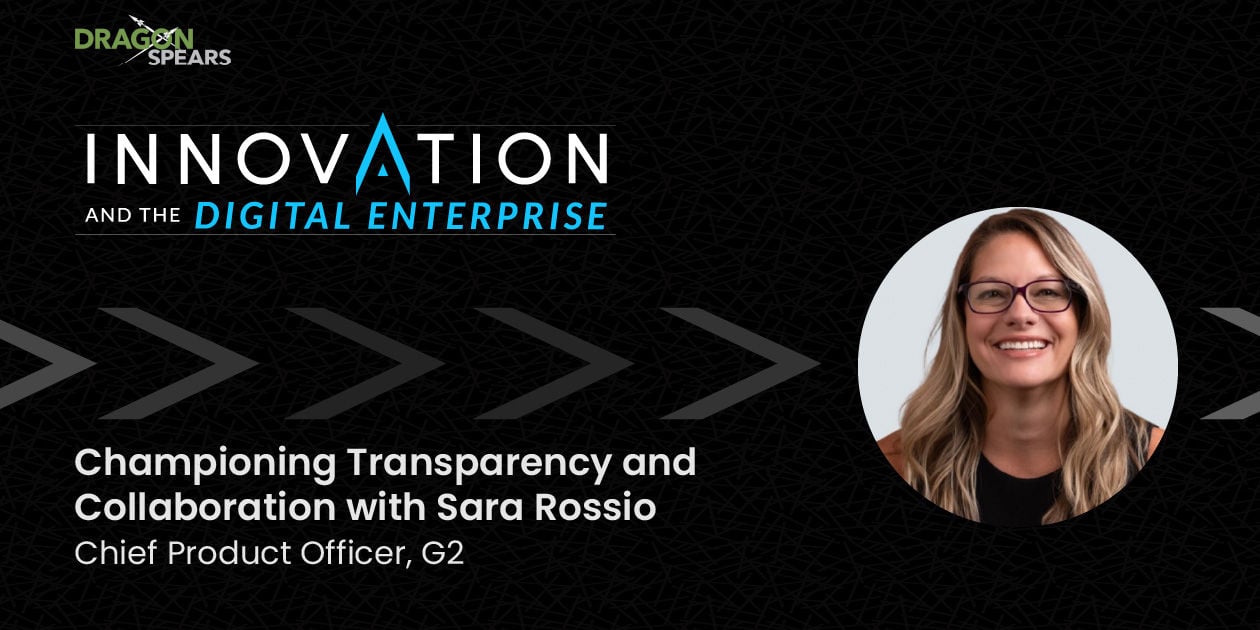 Not many people are willing to call up their competitors and dive into discussions on improving the industry. Sara Rossio, Chief Product Officer at G2, talks about viewing competitors as partners and building trust internally by being transparent. With these strategies in mind, leaders can better collaborate with customers and vendors to help industries evolve.
In this episode, Sara talks about how she approaches product management at G2. She mentions the use of artificial intelligence to personalize data, moderate, and validate reviews to meet customer needs. She discusses her leadership style of providing frequent, direct, and actionable feedback and the importance of supplying context. Sara illuminates the key to her success in product management and how companies can remain competitive by staying curious.
(01:05) – Chief Product Officer at G2
(04:04) – Transparency
(08:19) – Inviting criticism
(11:49) – Working with competitors
(13:24) – Nokia
(16:12) – The customer of tomorrow
(17:21) – Biggest challenge: talent
(22:27) – Frequent, direct, actionable feedback
(25:33) – Tough conversations and a culture of kindness
(27:59) – Staying curious
About Our Guest
Sara Rossio is the Chief Product Officer at G2, a digital marketplace for business software and services that boasts 1.7 million validated product reviews. Sara has worked in project management at PowerReviews, Gogo, Here (a Nokia company), NAVTEQ, and Eaton. She earned a BSBA in Marketing and International Business at Fisher College of Business at the Ohio State University.
Subscribe to Your Favorite Podcast
If you'd like to receive new episodes as they're published, please subscribe to Innovation and the Digital Enterprise on Apple Podcasts, Google Podcasts, Spotify, or wherever you get your podcasts. If you enjoyed this episode, please consider leaving a review on Apple Podcasts. It helps others find the show.