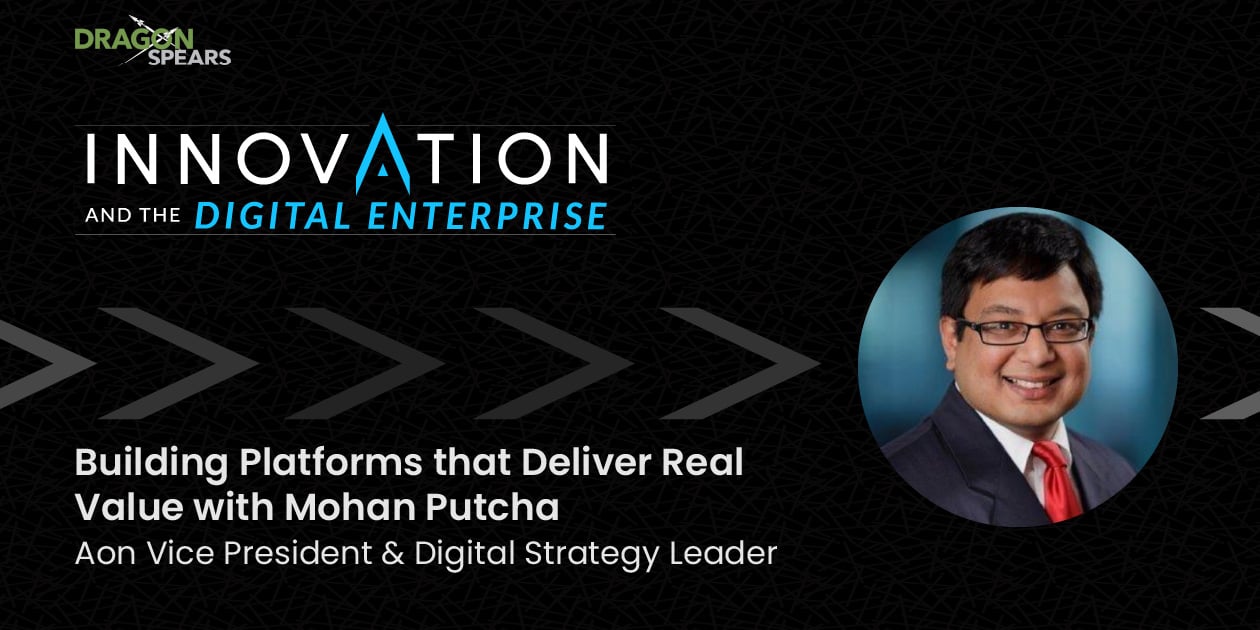 In his role as Vice President of Enterprise Architecture and Technology Strategy at Aon, Mohan Putcha's job is to be ahead of the curve in spotting technology trends and understanding how they'll impact the industry.
It is also about leveraging those trends to deliver better service for Aon's clients and internal teams, not just in theory, but in practice. Which is why Mohan's team has taken a different approach to building platforms – one that starts by looking at the full value stream and understanding the real pain points of the people contributing to each piece of it.
This week, Mohan joins Patrick and Shelli to discuss this people-centered approach to building platforms, how to keep your team engaged while accelerating innovation, and his take on the biggest challenges of 2022.
[01:25] Mohan's role at AON
[02:23] Aon's five technology markers
[05:48] From request to product delivery in 3 months
[14:37] Quality database solutions that depend on machine learning
[16:39] Digital experience of the workplace
[20:52] Biggest challenges in 2022
[23:27] Ensuring the right people are at the table
[25:38] Value of curiosity and asking questions
About Our Guest
Mohan Putcha is Vice President, Enterprise Architecture & Technology Strategy at Aon. In this role he leads efforts in enabling sustainable solutions for Aon's clients and colleagues with a focus on Cloud, DevSecOps, Big Data Analytics, Intelligent Automation (AI/ML/RPA), Digital Workplace and Technology Strategy. Mohan comes to Aon with global experience delivering groundbreaking business results that leverage analytics, cloud, through transformational, enterprise-wide projects in the pharma, medical and risk industries to deliver cloud-based, mobile and highly scalable solutions.
Subscribe to Your Favorite Podcast
If you'd like to receive new episodes as they're published, please subscribe to Innovation and the Digital Enterprise in Apple Podcasts, Google Podcasts, Spotify, or wherever you get your podcasts. If you enjoyed this episode, please consider leaving a review in Apple Podcasts. It really helps others find the show.