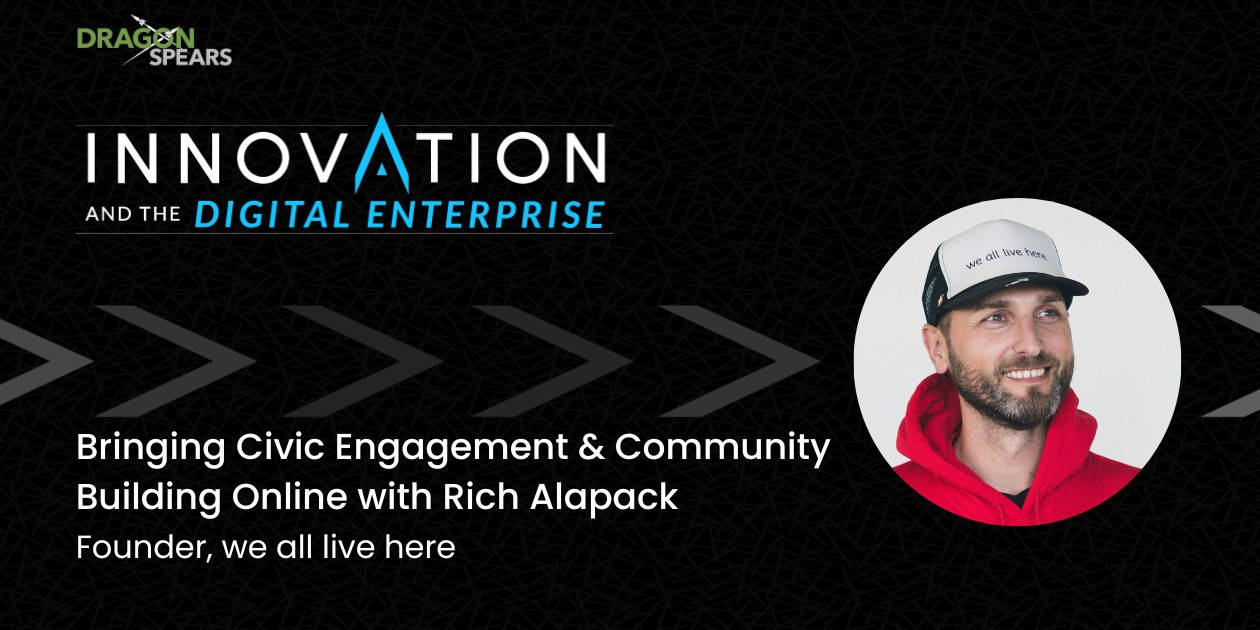 Participating in school activities and community building has been challenging for remote and hybrid students, let alone the near impossibility of "running into a friend." Rich Alapack, founder of we all live here, witnessed this experience early in the pandemic and envisioned a program in which this was all possible: SchoolTopia.
In this episode, Rich shares the mission of we all live here and their commitment to public art projects that promote inclusivity and empower students to challenge hatred in their communities. Rich discusses his experience developing an off-campus housing website in college and his current journey of bringing SchoolTopia to beta partners. He provides insight into virtual schooling and the customization available to provide an enriched experience with a focus on the social aspect of attendance, virtual safety, and integrating outside partners, like we all live here, into the software for a complete school experience.
(01:18) – we all live here
(03:05) – Simplicity vs. complexity
(09:02) – Taking action
(11:14) – SchoolTopia
(19:14) – FindAPlaceToLive.com
(23:30) – Product customization
(26:24) – Safety in virtual spaces
About Our Guest
Rich Alapack is the founder of we all live here, an organization that uses art, community, and technology to develop experiences, programs, and activities that remind us all to get along and help each other. He is a creative team builder, collaborative leader, consistent closer, frequent speaker (including TEDx), innovative thought leader, and public advocate of diversity and inclusion. His career has orbited sales and brand strategy, and he earned a bachelor's degree in marketing from Winona State University.
Subscribe to Your Favorite Podcast
If you'd like to receive new episodes as they're published, please subscribe to Innovation and the Digital Enterprise on Apple Podcasts, Google Podcasts, Spotify, or wherever you get your podcasts. If you enjoyed this episode, please consider leaving a review on Apple Podcasts. It helps others find the show.