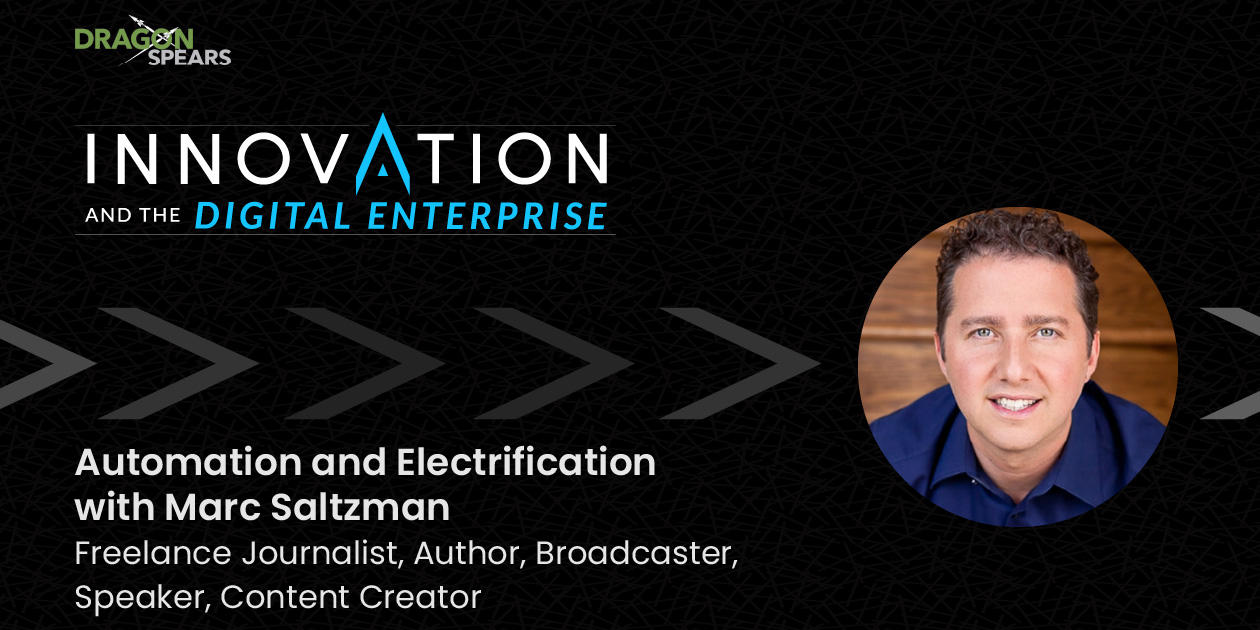 Imagine a career sparked from the desire to play a video game that's out of your budget. Marc Saltzman began his career as a journalist and technologist with a promise of publishing a review. With twenty-five years in the industry, Marc shares insight into automation and electrification alongside the questions these current innovations prompt in consumers and businesses alike.
In this episode, Marc highlights several moments for the industry: the misdirection of Blackberry and Motorola, Queen Elizabeth's pioneering use of technology, and the current advances toward autonomous and electric vehicles. He provides insight into the integral role of human touch in the ever-evolving supply chain and how this growth may impact employment.
(01:17) – "Geek speak to street speak"
(04:52) – The fall of Blackberry and Motorola
(08:16) – Queen Elizabeth's embrace of technology
(13:51) – EVs
(21:11) – Automation
(29:39) – Humans in the supply chain
(37:57) – Becoming a technologist
About Our Guest
Marc Saltzman is a technology evangelist, journalist, television, radio, and podcast host, producer, and author with twenty-five years of industry experience. Marc is a contributor to more than twenty prominent publications, including USA Today/Gannett, AARP, MSN, and more. He has authored over a dozen books and has appeared as a technology expert and commentator on television stations around the world. Marc hosts Tech Impact on Bloomberg Television and Tech It Out via Radio America.
Subscribe to Your Favorite Podcast
If you'd like to receive new episodes as they're published, please subscribe to Innovation and the Digital Enterprise on Apple Podcasts, Google Podcasts, Spotify, or wherever you get your podcasts. If you enjoyed this episode, please consider leaving a review on Apple Podcasts. It helps others find the show.