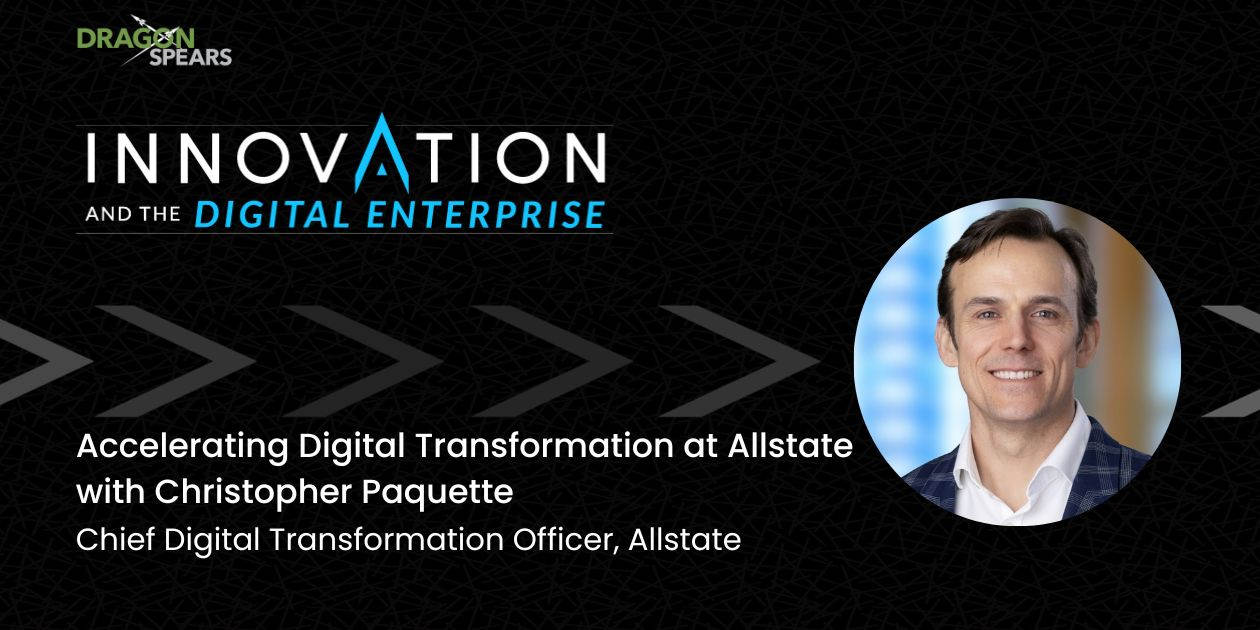 Tasked with accelerating digital transformation at Allstate, Christopher Paquette recognizes the digital potential embedded everywhere. Reflecting on his first year as Chief Digital Transformation Officer at Allstate, Christopher shares essential lessons in collaboration, creating value for the customer, and transformation strategy.
In this episode, Christopher discusses focus areas of connectivity, automation, decisioning, and pattern recognition. He gives examples of analysis indicators and the various speeds of digital transformation. Christopher dives into the idea of influence when your discipline is not siloed and discusses his passion for community building through music and music education.
(01:42) – Introducing Christopher Paquette
(03:21) – Digital transformation
(07:04) – Decisioning
(09:11) – Relationship building and collaboration
(13:34) – Influence
(18:10) – Outcomes and determining the "why"
(21:51) – Indicators: starts, containment, and satisfaction
(24:40) – Beginning a role in Q2
(26:01) – Dedication to music and The People's Music School
About Our Guest
Christopher Paquette is the Chief Digital Transformation Officer at Allstate. Previously, Christopher served as a Partner at McKinsey & Company for twelve years. His over two-decade career has orbited strategy, digital, and analytics. Christopher earned an MBA from the Kellogg School of Management at Northwestern University.
Subscribe to Your Favorite Podcast
If you'd like to receive new episodes as they're published, please subscribe to Innovation and the Digital Enterprise on Apple Podcasts, Google Podcasts, Spotify, or wherever you get your podcasts. If you enjoyed this episode, please consider leaving a review on Apple Podcasts. It helps others find the show.