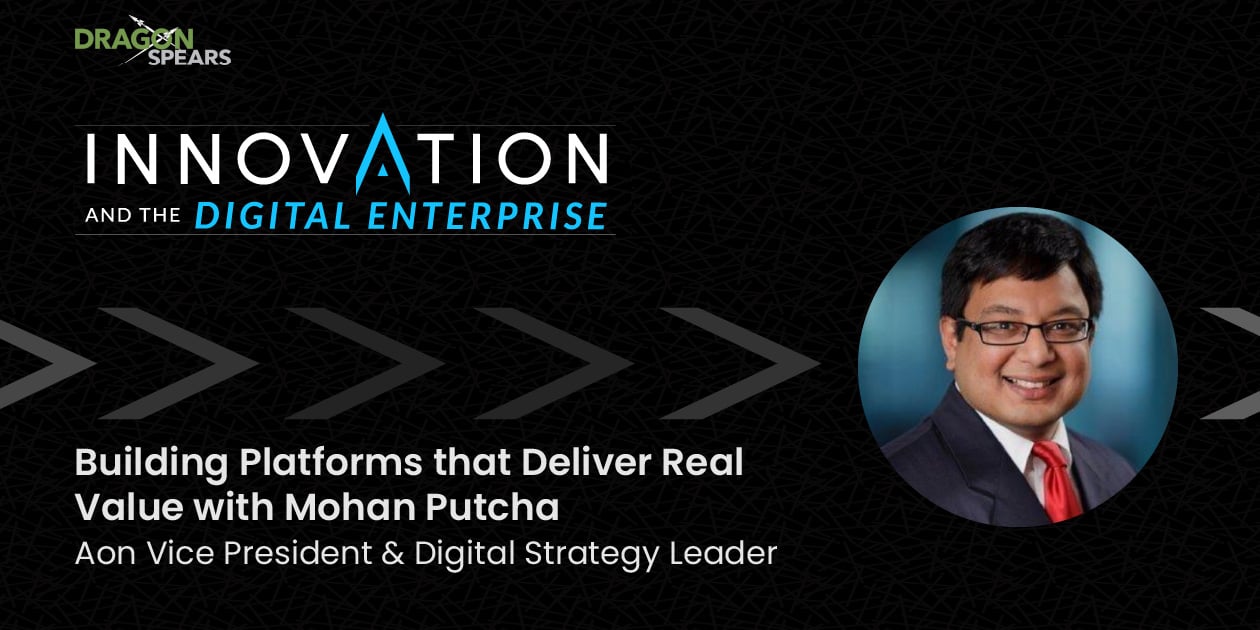 In his role as Vice President of Enterprise Architecture and Technology Strategy at Aon, Mohan Putcha's job is to be ahead of the curve in spotting technology trends and understanding how they'll impact the industry.
It is also about leveraging those trends to deliver better service for Aon's clients and internal teams, not just in theory, but in practice. Which is why Mohan's team has taken a different approach to building platforms – one that starts by looking at the full value stream and understanding the real pain points of the people contributing to each piece of it.
This week, Mohan joins Patrick and Shelli to discuss this people-centered approach to building platforms, how to keep your team engaged while accelerating innovation, and his take on the biggest challenges of 2022.
Read More