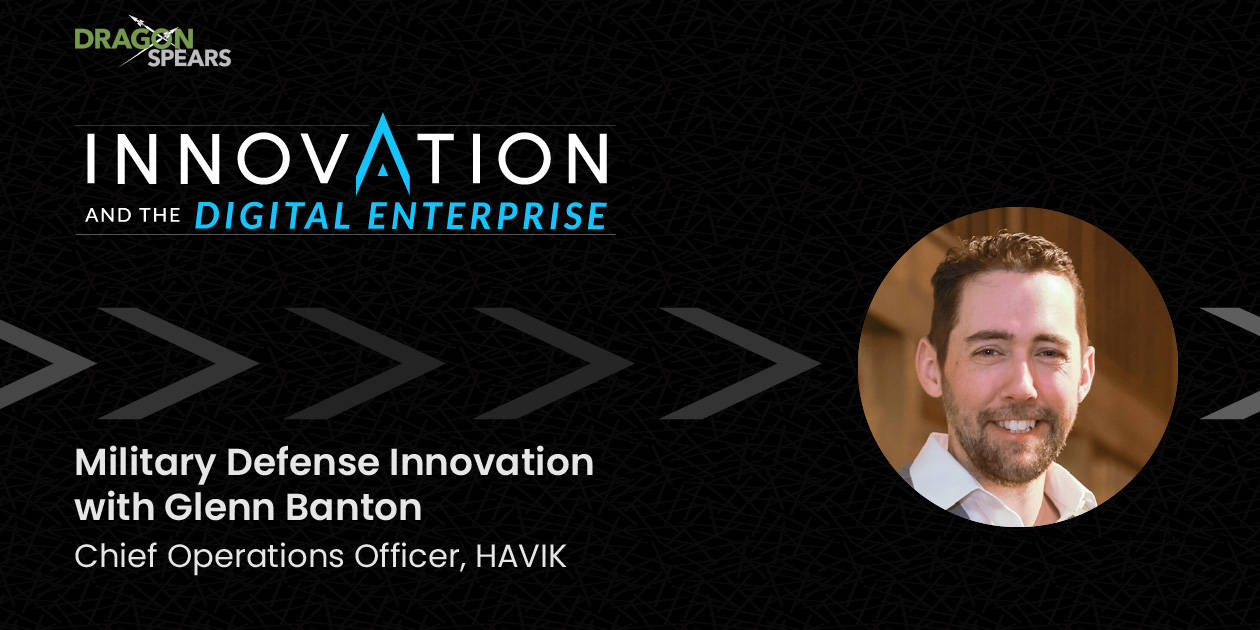 Military training can result in a staggering number of injuries, and virtual reality is ready to intervene. HAVIK Chief Operations Officer Glenn Banton is passionate about the role of virtual reality in military training and continued innovations in visual fidelity and acceleration in learning.
In this episode, Glenn shares how training and simulation software marries elements of the gaming industry with the best innovations of the Department of Defense at HAVIK, which provides fully portable, self-contained VR military training solutions. He discusses leading companies through periods of growth and innovation throughout his career and how to balance capitalizing on today's technology and considering the technology of ten years from now. Glenn shares insight into building a sustainable lifestyle and embracing new technologies.
(01:39) – HAVIK
(03:30) – Virtual reality for the DOD
(07:26) – Acceleration of learning
(11:33) – Meta enterprise VR headset
(17:15) – Virtual collaboration
(19:55) – The importance of visual fidelity
(22:59) – An entrepreneurial journey
(25:52) – Chaotic Moon Studios
(29:19) – Building a sustainable lifestyle
About Our Guest
Glenn Banton is the Chief Operations Officer at HAVIK. He has two decades of experience building products, communities, and brands across industries, and he currently serves as the Board President & Chairman at OSD. Glenn has provided expert business and product transformation insights for top-level industry leaders such as Disney, Bose, Nike, and Bank of America. He earned a bachelor's degree in business law and marketing at the University of Connecticut School of Business.
Subscribe to Your Favorite Podcast
If you'd like to receive new episodes as they're published, please subscribe to Innovation and the Digital Enterprise on Apple Podcasts, Google Podcasts, Spotify, or wherever you get your podcasts. If you enjoyed this episode, please consider leaving a review on Apple Podcasts. It helps others find the show.